Medicine has changed dramatically.
Since our practice opened in 1983, insurance company and government interference in the doctor patient relationship has depersonalized health services. Over-specialization of health care practitioners has divided medicine into 145 specialty and subspecialty areas. And yet as a country we are sicker today than we were 30 years ago.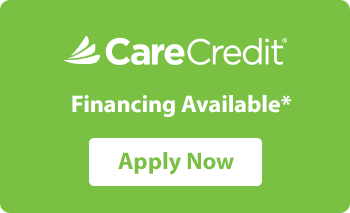 We specialize in you.
We only work for you – not the insurance company and not the government. Because we recognized long ago that the insurance industry was overstepping their bounds and inserting themselves in medical decision making, we resolved twelve years ago to sever ties with all health plans.
What does this mean for you?
It means you're the boss. You decide based on your own research what you need and when you need it. We will still give you diagnostic and procedure codes for those items and services that have codes (most of our services do have codes). But we will not file claims. If additional information is needed by your carrier we always respond timely to those requests.
---
---
What is the fee for initial consultation?
Please call us to discuss your consultation. This cost is based upon the complexity of the patient's health issues and the time needed to listen to and address all concerns. In the case of life-threatening illness, we invite all concerned family members to be present at the consultation.
**Please note that any lab fees are in addition to this initial consultation fee**
48 Business-Hour Cancellation Policy – Initial Appointment
If for any reason you need to cancel or reschedule your initial appointment, please provide us with 48 business-hour notice. This courtesy allows us to accommodate patients who are on our waiting list.
Should you "no-show" your appointment and do not reschedule within 48 business hours of your appointment time, your deposit will be charged to your credit card. Should you reschedule at a later time, the charges will be credited to your appointment fee.
Do you offer financial assistance or financing?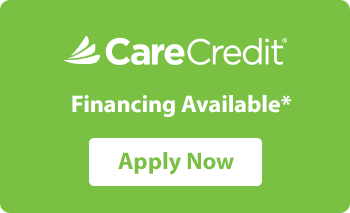 YES! We Participate in Care Credit (Recommended for treating your child or any non-life-threatening condition)
With CareCredit® a patient financing program is available. CareCredit® , a medical credit card, offers promotional programs of 90 day interest-free financing as well as programs that let you extend payments up to 24 months. Some of our patients use this program as bridge financing to cover the time between filing an insurance claim and receiving reimbursement. If you plan to use this strategy, we recommend that you check with your insurance carrier for out-of-network reimbursement rates and turn-around times for claims. Every insurance plan is different.
Apply online at www.CareCredit.com, or if you need assistance, call CareCredit® or our office. It usually takes only several minutes to open an account.
How do I learn more about CareCredit® ?
CLICK HERE TO START CARECREDIT APPLICATION

CLICK HERE TO SEE CARECREDIT WEBSITE & INFO
Abacus Viatical and Life Settlements
Abacus Life gives patients the option to use their life insurance to cover treatment cost. An industry leader in buying policies, Abacus has helped thousands use life insurance for a living benefit instead of a future benefit. With a perfect BBB rating, they're often able to pay out between 50% and 80% of a policy's face amount. Many clients are able to receive their proceeds in less than 30 days. After receiving a settlement, it is yours to use however you want. From funding treatment to investing in the future, there are many ways to make your life insurance a living benefit.
To learn more about how Abacus Life can help fund your cancer care, visit Abacus Life https://abacuslifesettlements.com/
If you'd prefer to speak directly to an Abacus representative, please call Jackson Tylman at 407-988-1562  or email her at jackson@abacuslife.com.

Borrow The Money You Need And Let Your Life Insurance Policy Repay The Loan.
Financial assistance for those living withCancer can be hard to come by. With you in mind, we have developed a program whereby you can borrow the money you need secured solely by your life insurance policy. You will never be required to make loan payments or incur any out-of-pocket expenses. Upon your passing our loan is repaid by your life insurance policy and the remaining death benefit goes to your family. If you have been diagnosed with cancer and own any type of life insurance policy, we can immediately provide you with the funds you need. Get started by completing our quick form to receive a free quote.
---
Do you accept Credit Cards?
Yes. We accept all major Credit Cards including: Visa, Mastercard, American Express, & Discover.
What are my financial options if I am a cancer patient?
First, if you have insurance coverage with out-of-network health benefits, your insurance policy may cover some of the costs of your treatment. If you are enrolled in a clinical trial with us, your insurance company may be obligated to pay for your treatment, depending on the laws of the state you live in. For further information on this, please visit the American Cancer Society website at the following website: Cancer.org
Another option may be a Life Insurance Line Of Credit. You can find out how this works on the Fifth Season Financial web site at this link: Fifth Street Financial
If you will be traveling from afar for your treatments, there are charitable organizations set up to help with air flights. These organizations are run by volunteer pilots. If you will be traveling from within Texas, please check this website: Angel Flight SC
If you are traveling from outside of Texas please check this website: Angel Flight
Click here for Go Fund Me for Medical Fundraising